SHI3: Retail Design
SHI3 is a young fashion jewellery sub brand of CTF, one of the largest jewellers in Asia. This project covers naming, interior design, retail display, packaging design, staff uniform and training. There is a saying that fashion items only last for two weeks (fourteen days), this was the reason behind the naming of "SHI3" – which means thirteen in Mandarin – "always one day ahead and never expires" . We took this idea as our concept that reshaped jewellery retail experience, as we applied the retail setting of a cake shop to a jewellery store.
| | |
| --- | --- |
| Client | Chow Tai Fook China |
| Team | Christopher Lee (Creative Direction) / Aless Kwong, Bill Chan, Esther Mok, Nathan Leung (Design) |
| Awards | International Design Awards (IDA) 2018 |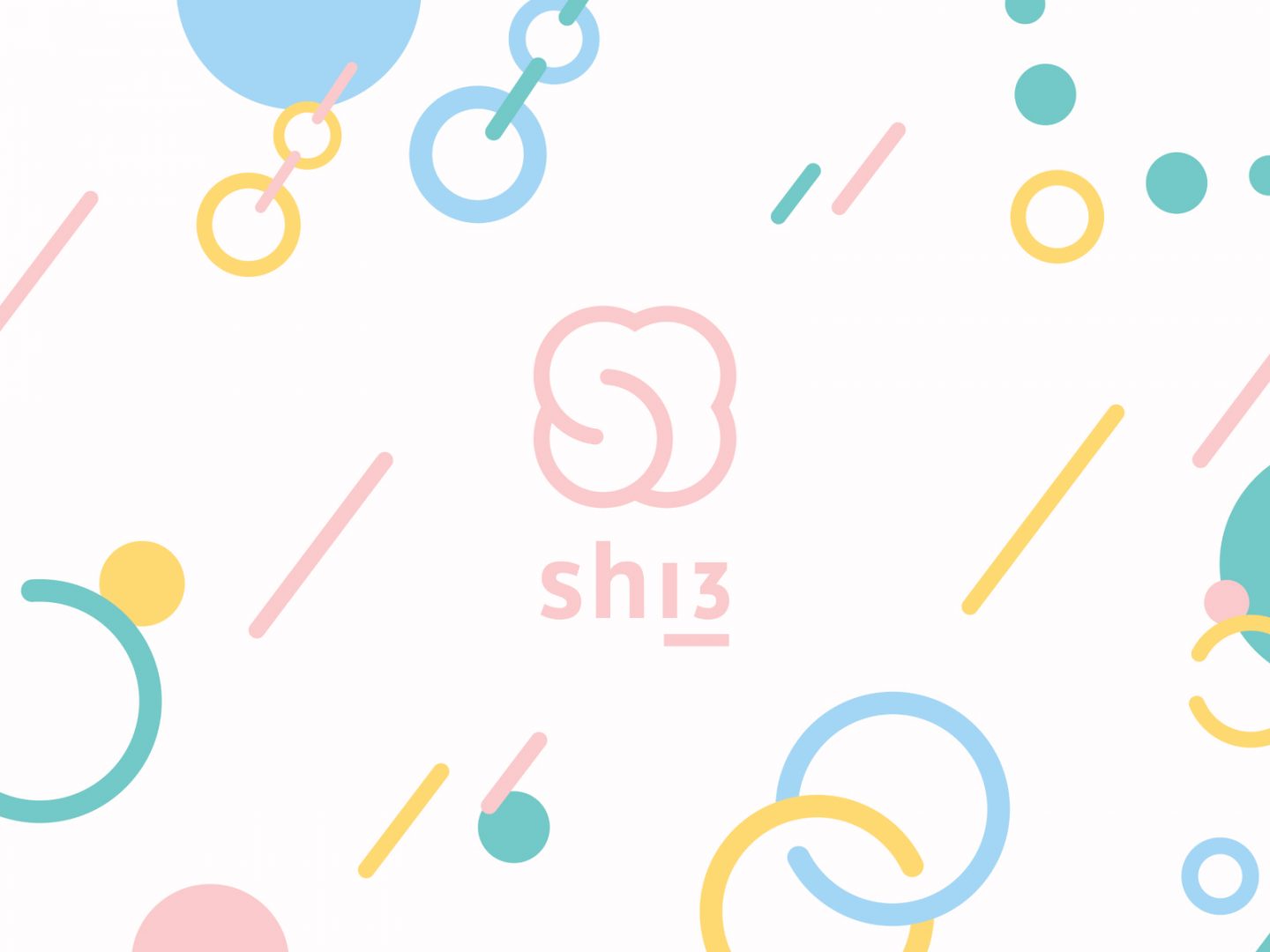 Jewellery stores in general have a circulation that puts cashiers and staff at the corners of the shops, where customers see in the first glance are cabinets with products – whenever someone is there browsing the products, the circulation is blocked.
In the case of SHI3, an inviting path is created that connects the entrance to the far back of the store, where display cabinets are positioned alongside it, with a large cabinet at the end, resembling the cashier of a cake shop; where in our case, customers can gather there for chit-chats, or indulge themselves in DIY product packages.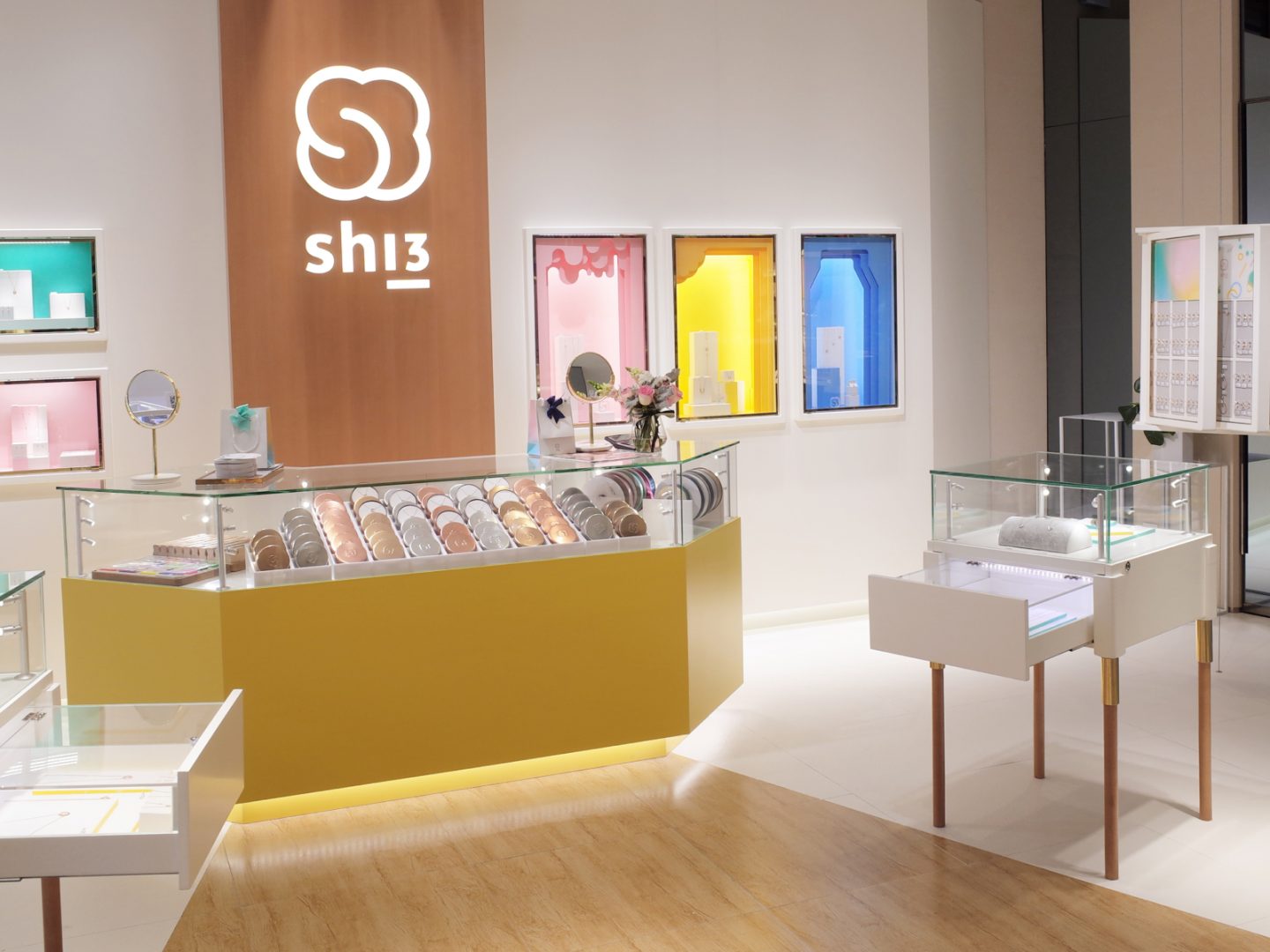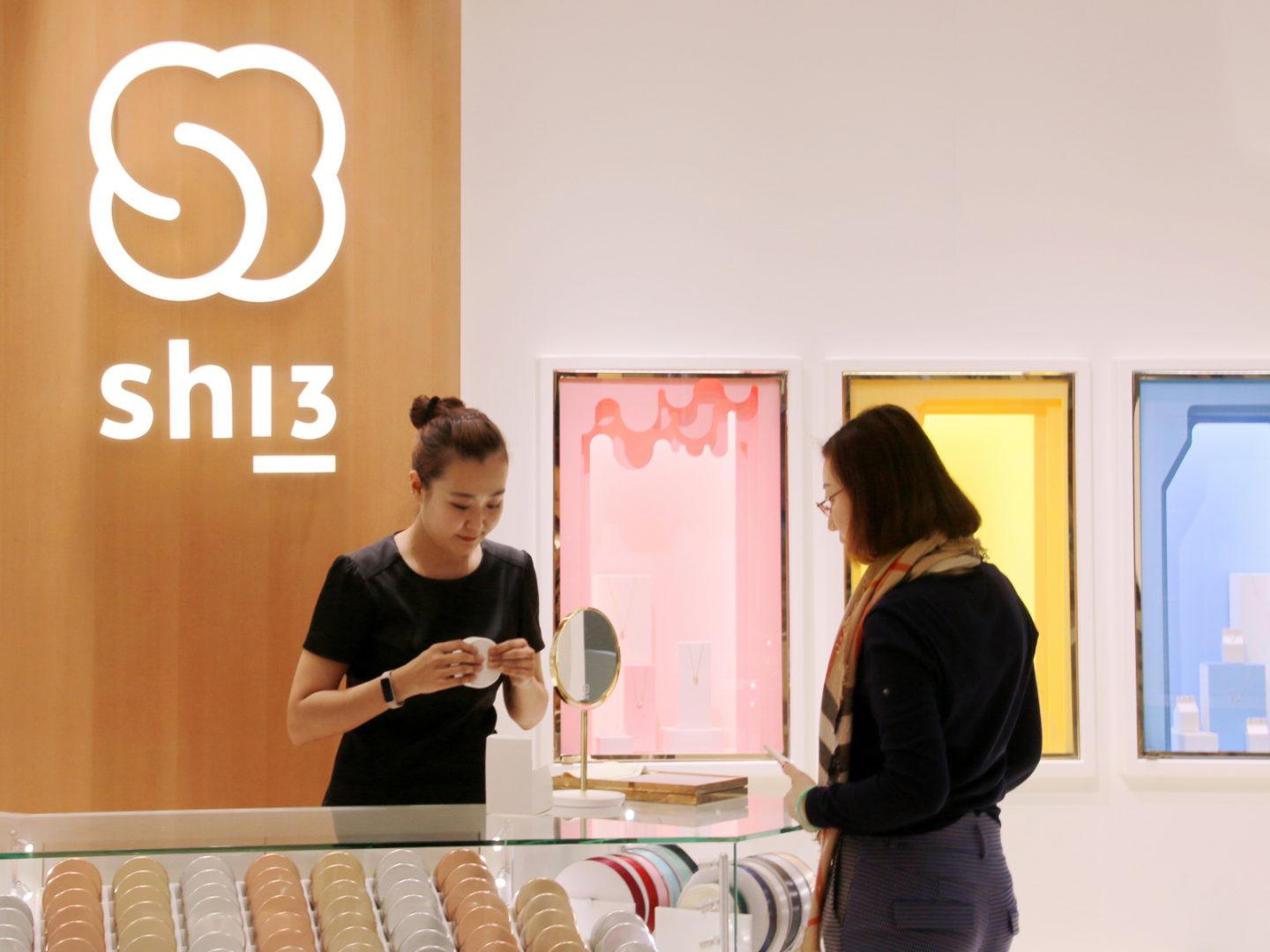 Another breakthrough is an open trial area where jewelleries are displayed vertically like posters, customers can freely take them out and try it on. Records for the first 6 months were released and sales volume was doubled. In 2018, 5 more stores were opened in Northern China.