Open Data Studio: Experience Design
The Data Studio, located in HKSTP, is a new data-driven innovation centre with a mission to encourage and stimulate the development of solutions, which generate both economic and social values from open data and big data. We were invited to join the curation of an exhibition on Open Data.
| | |
| --- | --- |
| Client | Hong Kong Science Park |
| Team | Christopher Lee (Creative Direction) / Chan Fly, Yu Ng (Design) / Calvin Ho, Yu Ng (Animation) / i for interactive, Jonathan Ho, Theodore Tsai (Development) / Kiloliter Design (Interior Design) |
| Awards | Asia Pacific Design (APD) 2020 / HKDA Global Design Awards 2018 / International Design Awards (IDA) 2018 |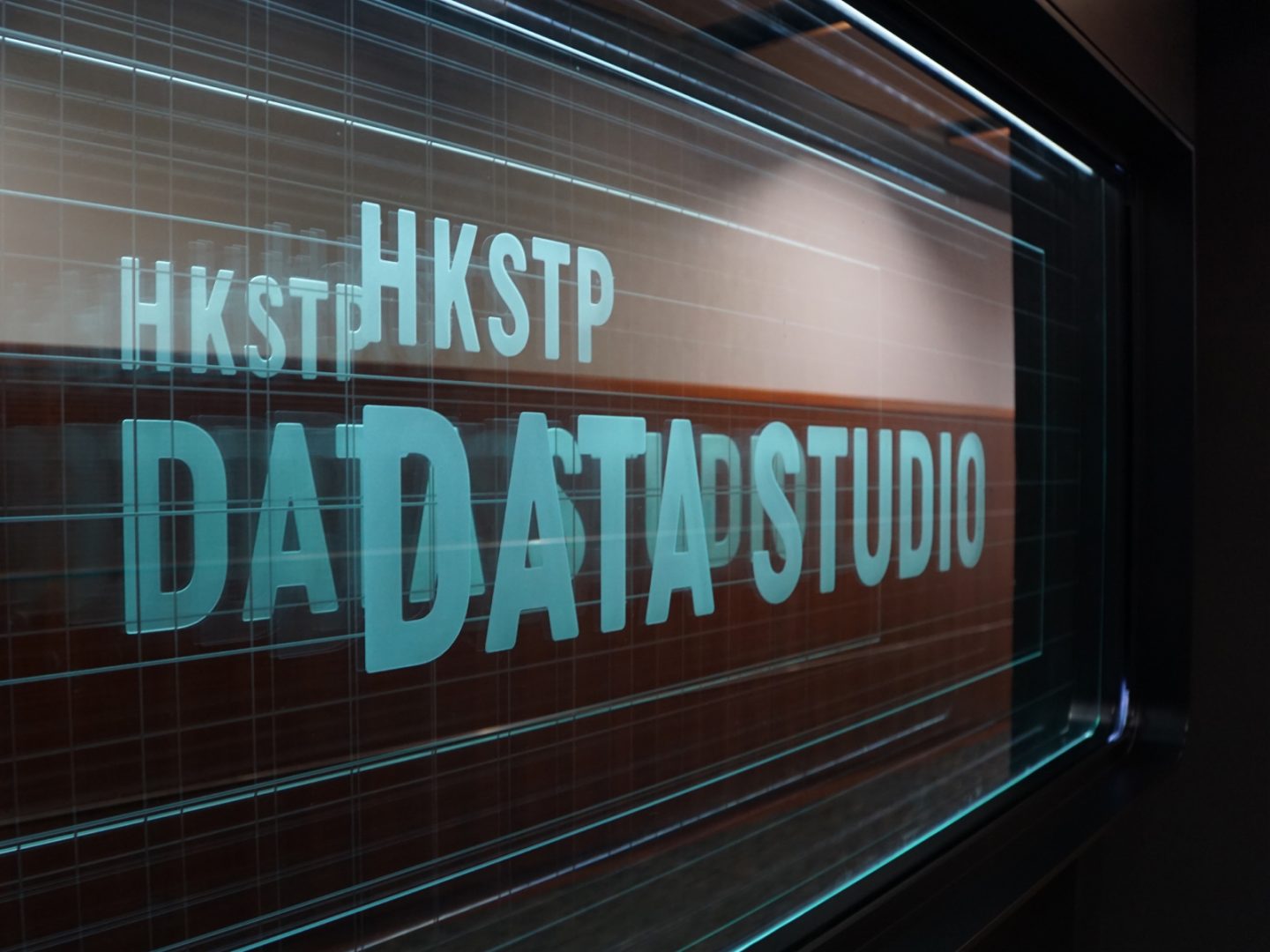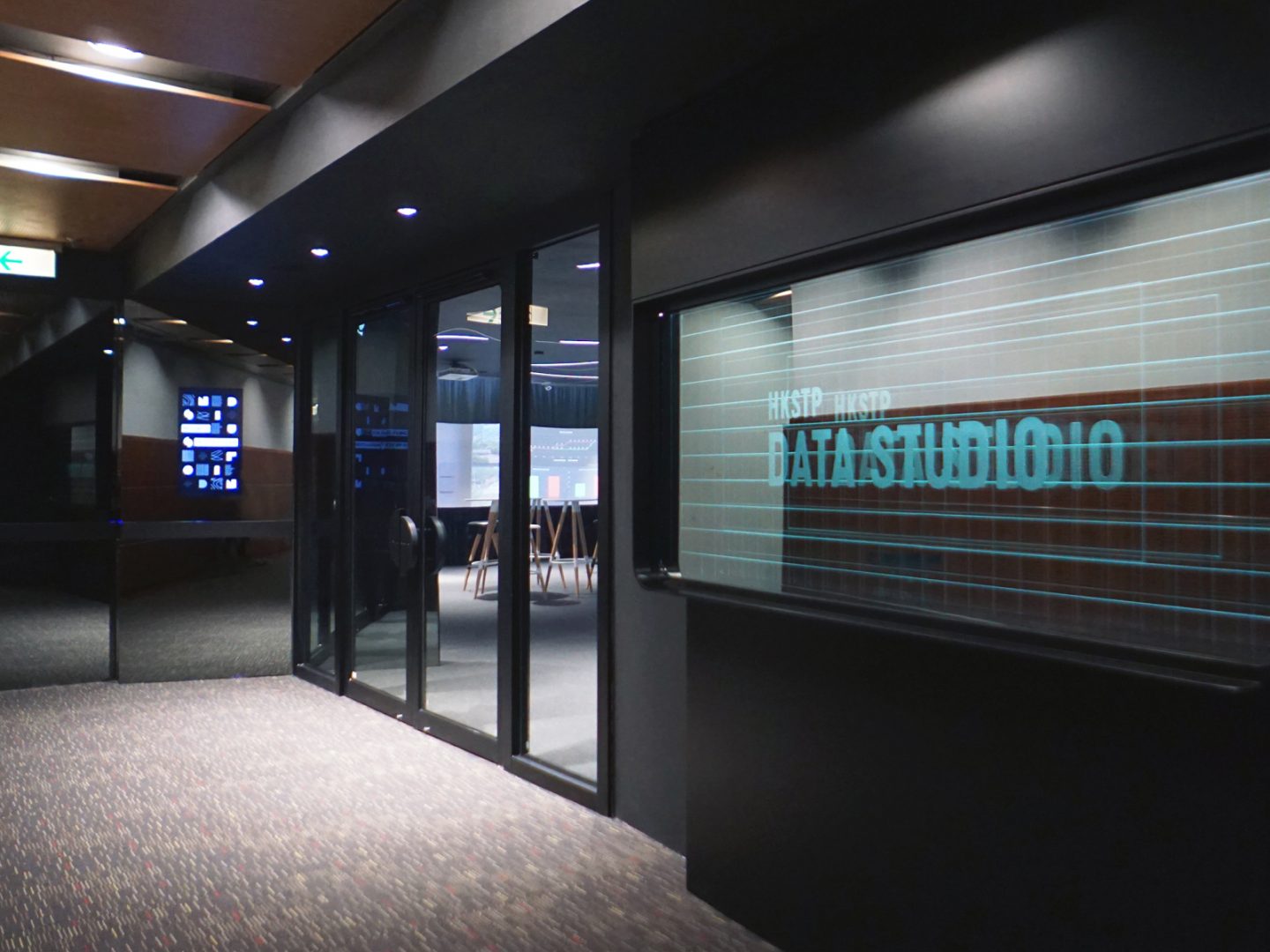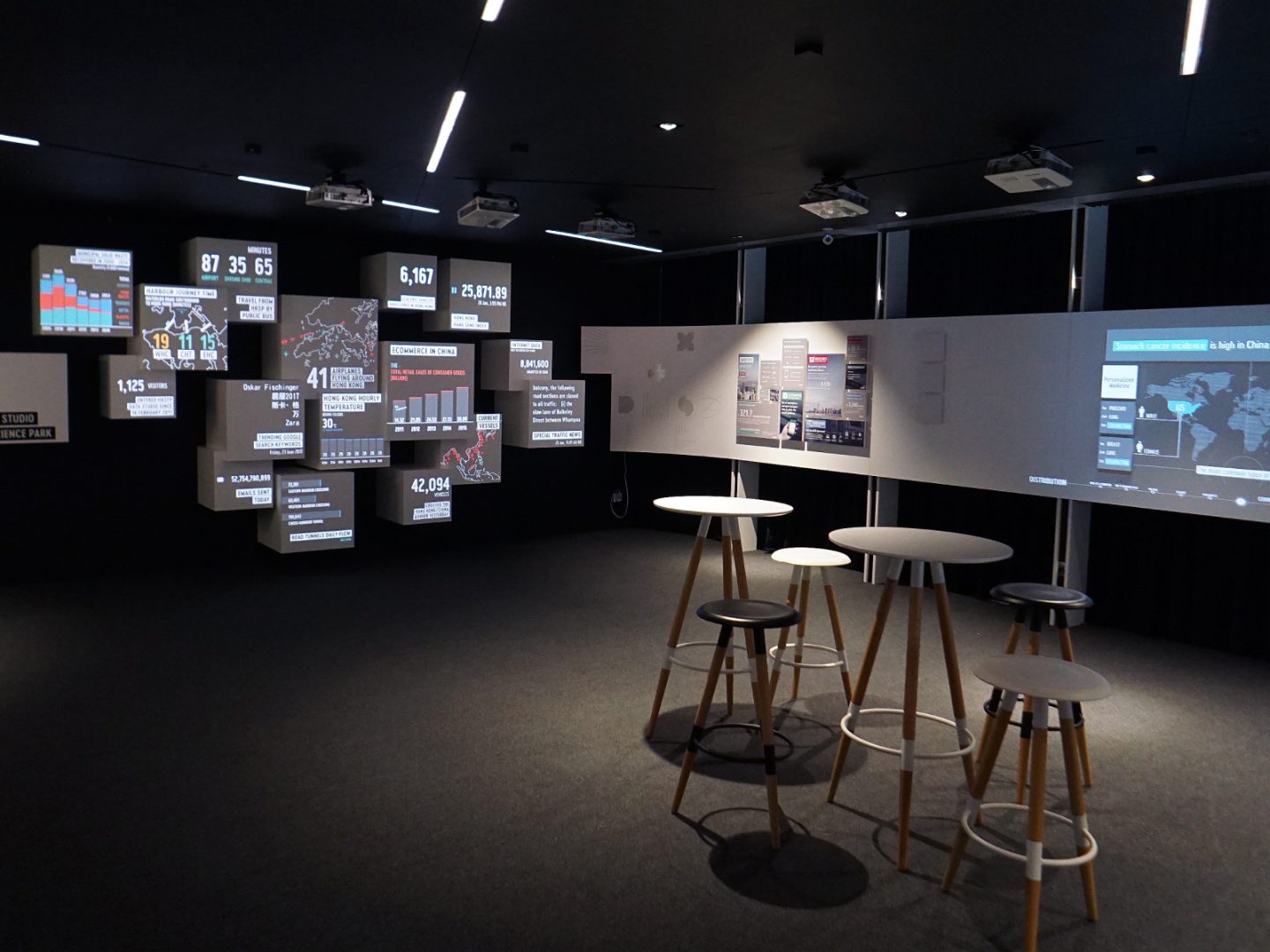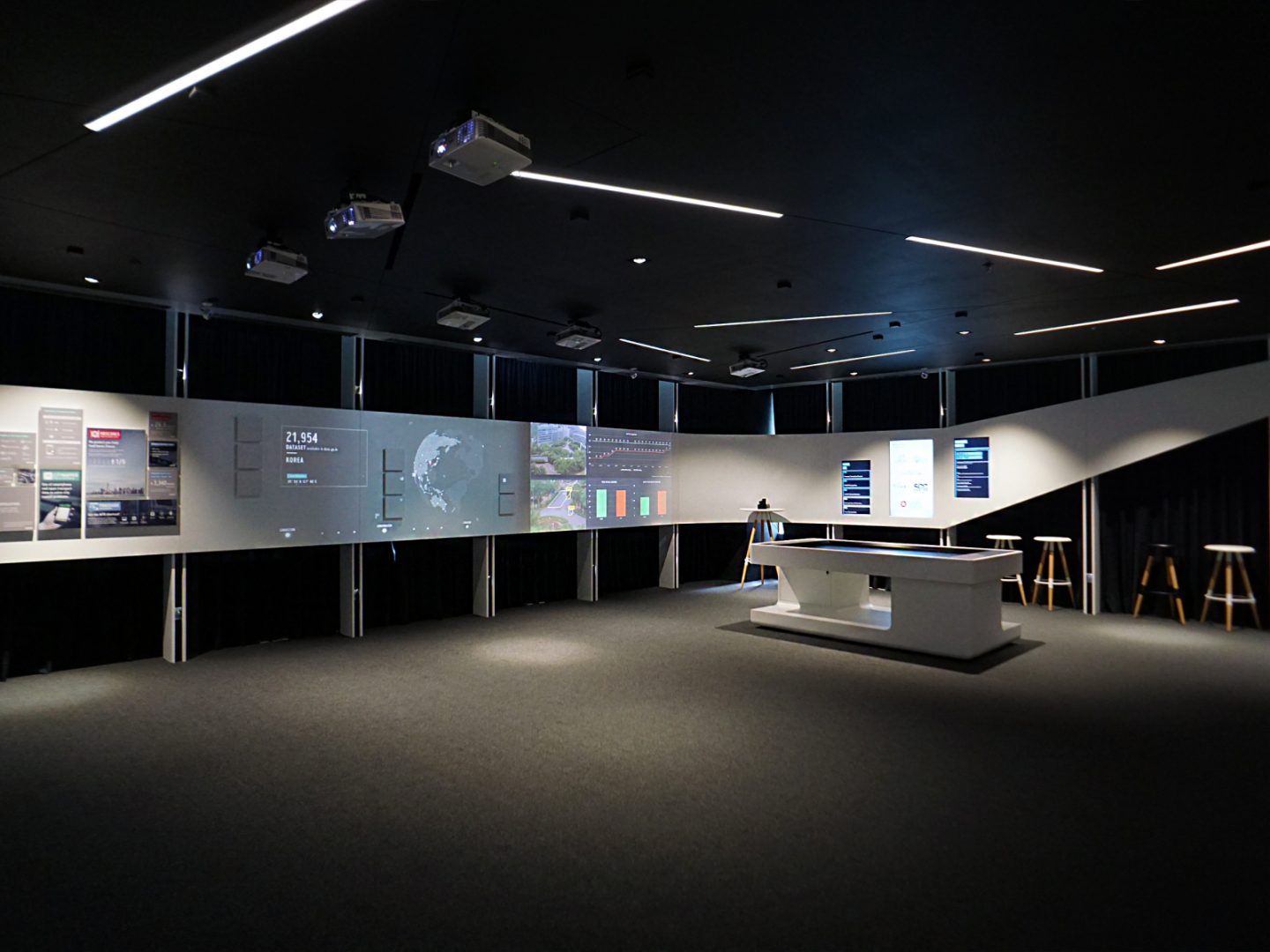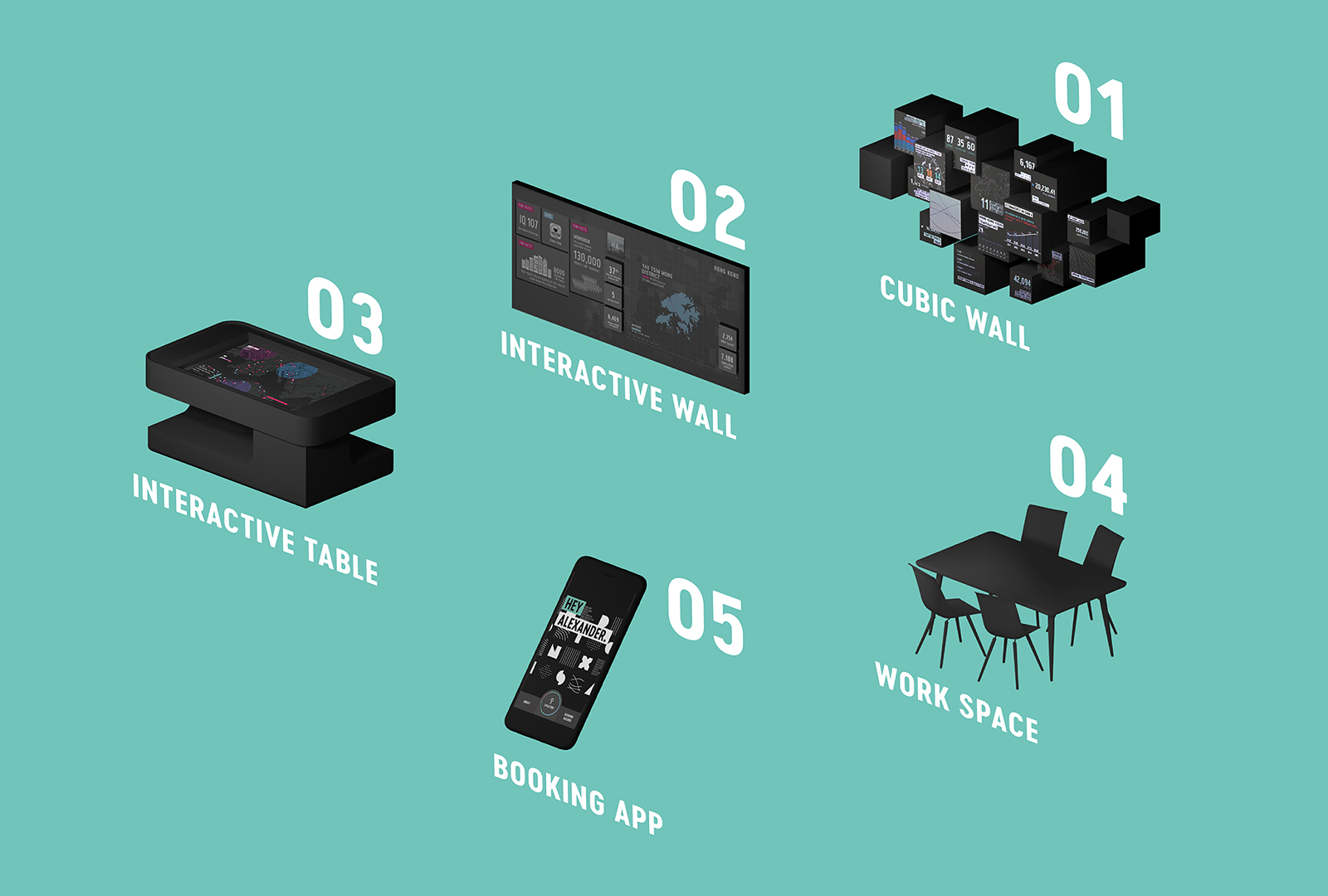 Cubic Wall
The Cubic Wall presents real-time data by projection mapping, and brings new insights to our audiences. This attraction has been much appreciated by government officials and other visitors. In "presentation mode", data cubes are transformed to an irregular video screen. It gives visitors a "Wow!" while showing an introduction of Open Data.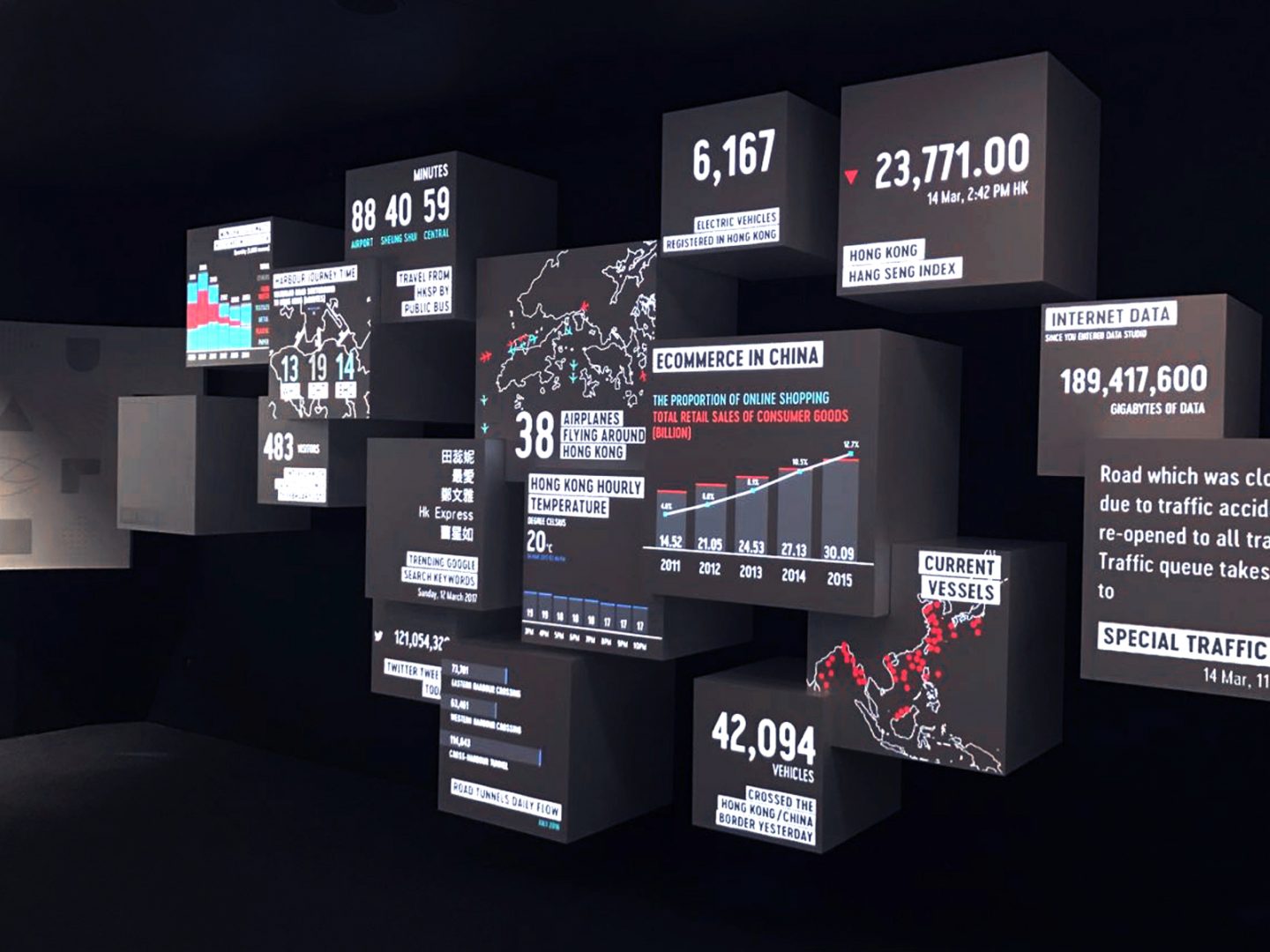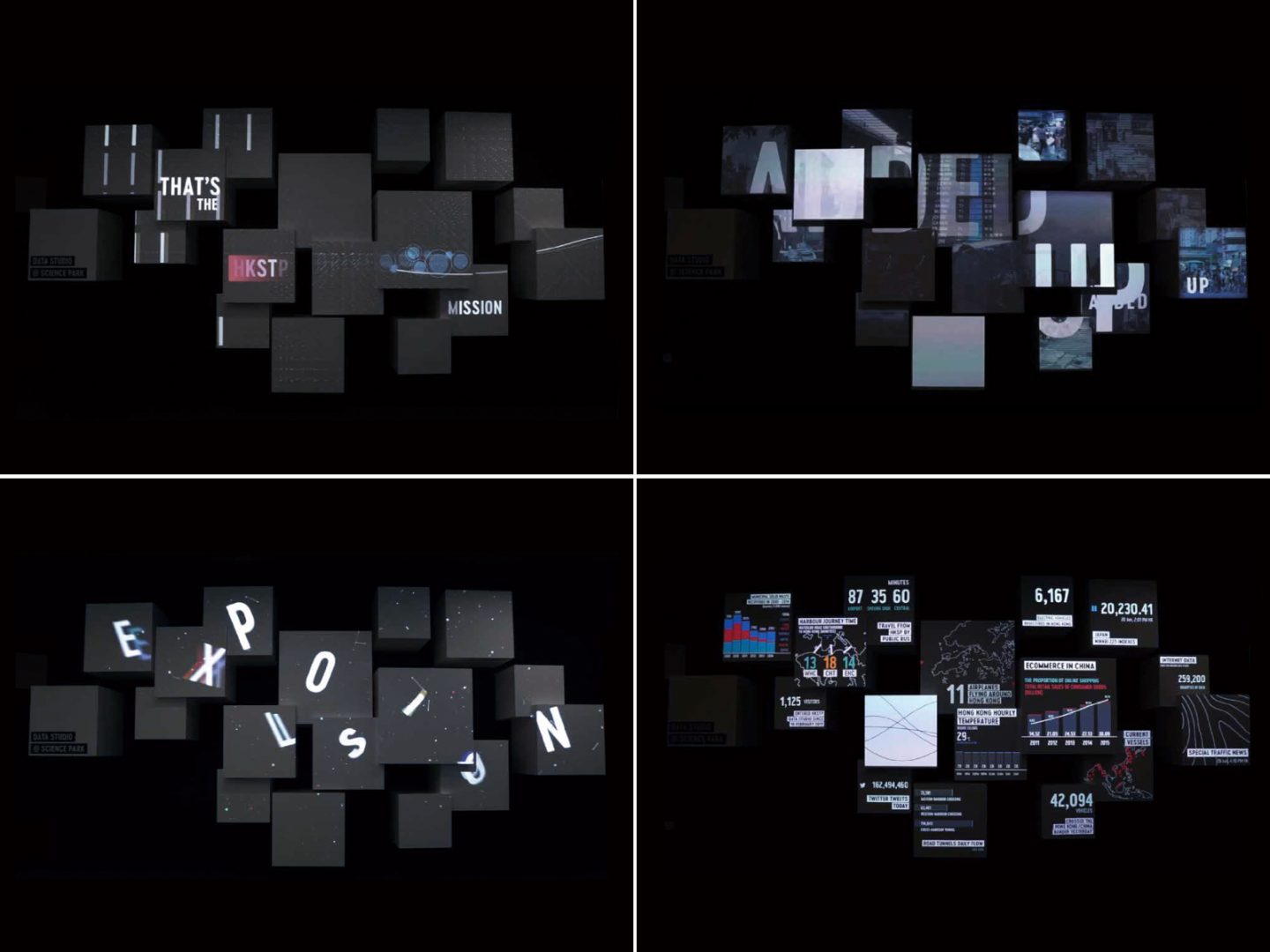 Interactive Wall
The Interactive Wall is another projection mapping exhibit. It allows visitors to select contents with an invisible touch bar. We created a series of motion graphics, which explains the concepts with real-world cases, presented with infographics. We created virtual square grids which blend in and interact with the actual cubic panels on the wall.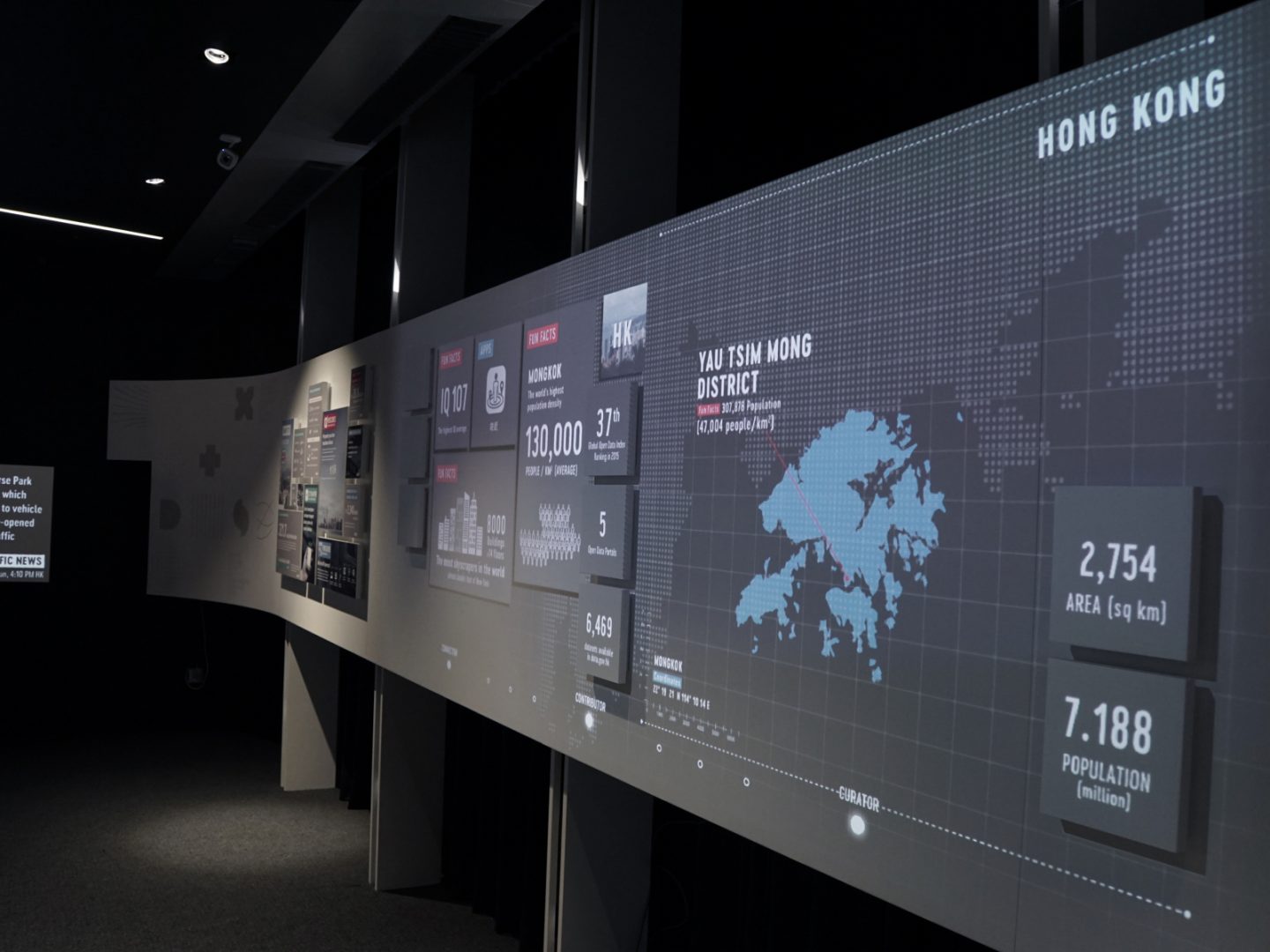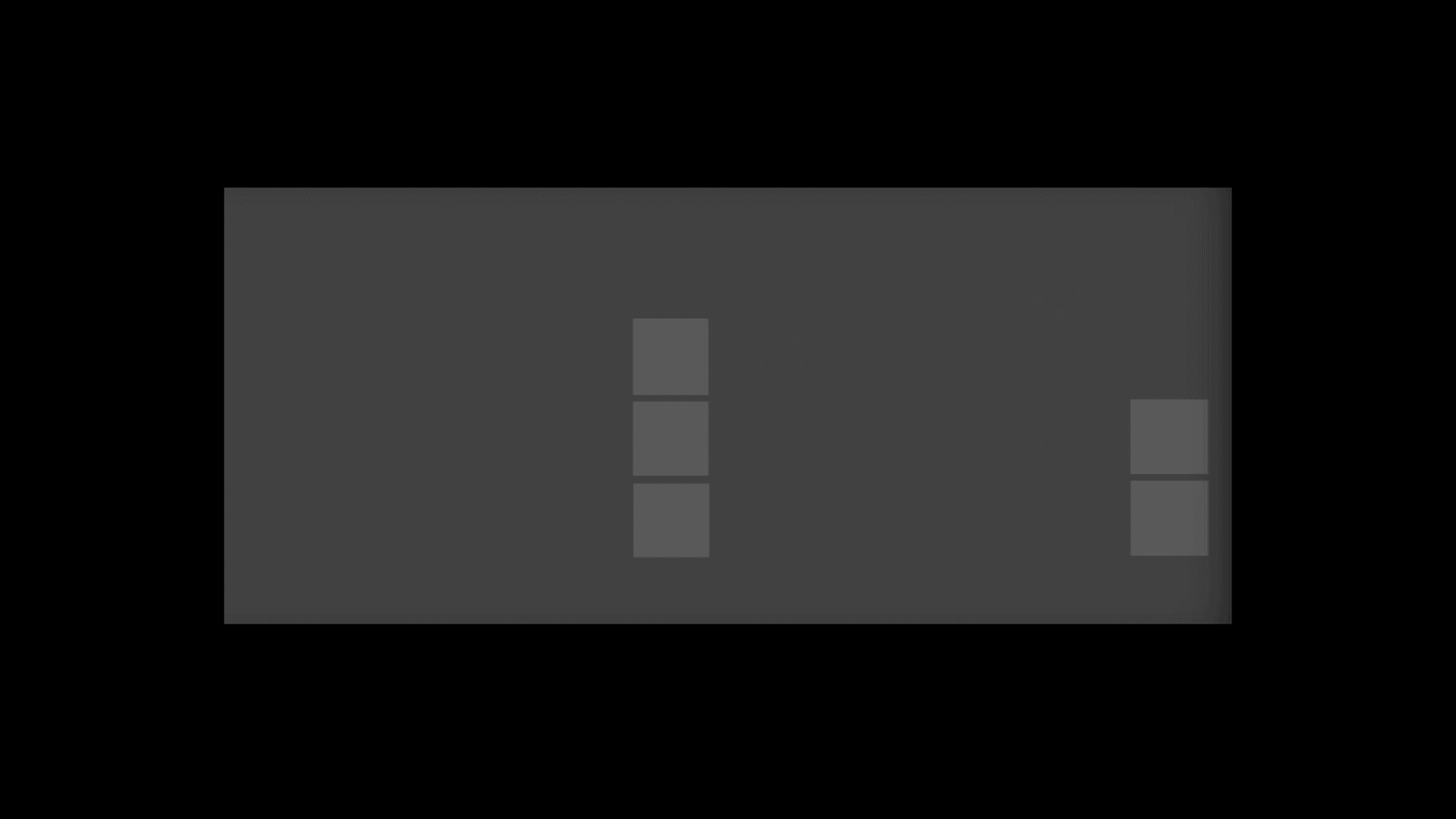 Interactive Table
Another interactive exhibit, the Interactive Table, was well-designed for programmers and data providers to browse through data libraries. We created the user interface for the table, to present dry and dull data in a cool way, and to encourage visitors to discover more in the process of data jamming.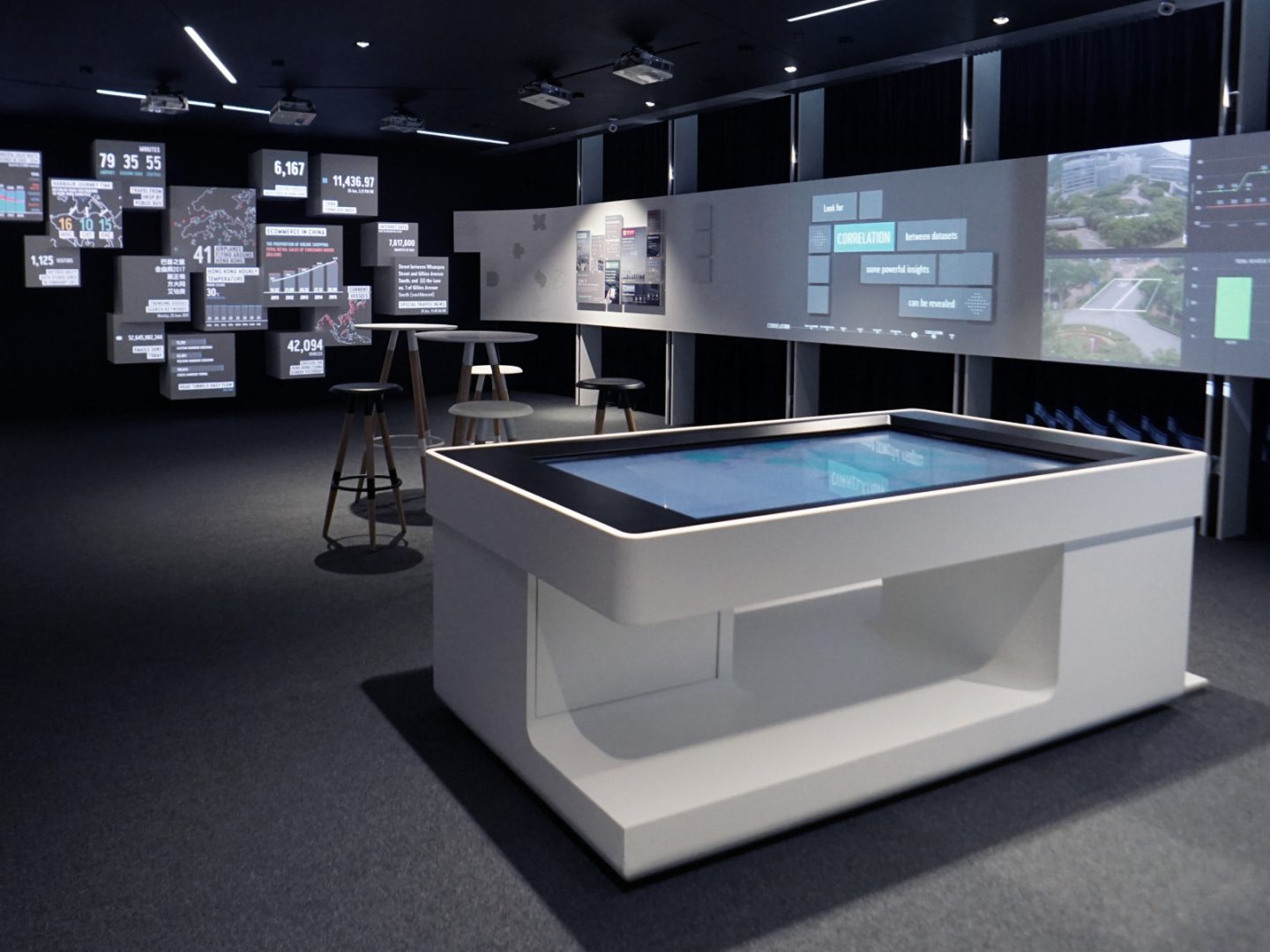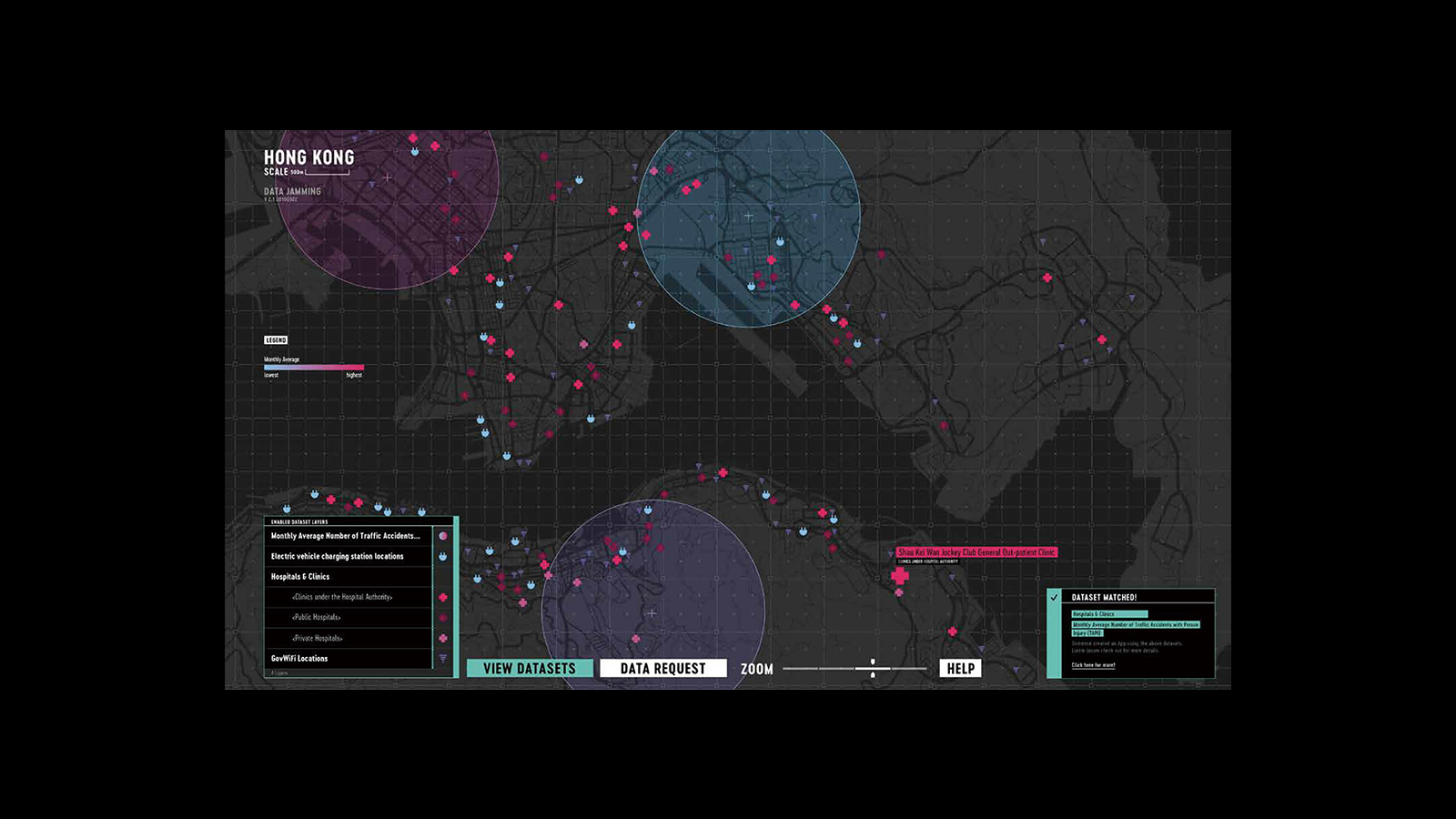 Booking App
The booking app was designed to make reservation to the data studio visits, and as a personal check-in tool to unlock the entrance door.