618 SHANGHAI STREET: AR Experience
618 Experience is an online interactive AR application to unveil history behind a revitalisation project of a series of old buildings in Hong Kong. Visitors playfully uncover stories behind many architectural features remaining on the building, each of them bear stories of tenants through the past century.
| | |
| --- | --- |
| Client | Urban Renewal Authority |
| Team | Christopher Lee (Creative Direction) / Chan Fly, Hung Chung, Isaac Cheung, Morris Lai (Design) / Meiyan Li (Illustration) / Cherrypicks (Programming) / Vincent Lee, Linus Hui (Project management) |
| Awards | Red Dot Award: Brands & Communication Design 2020 / Golden Pin Design Award 2020 |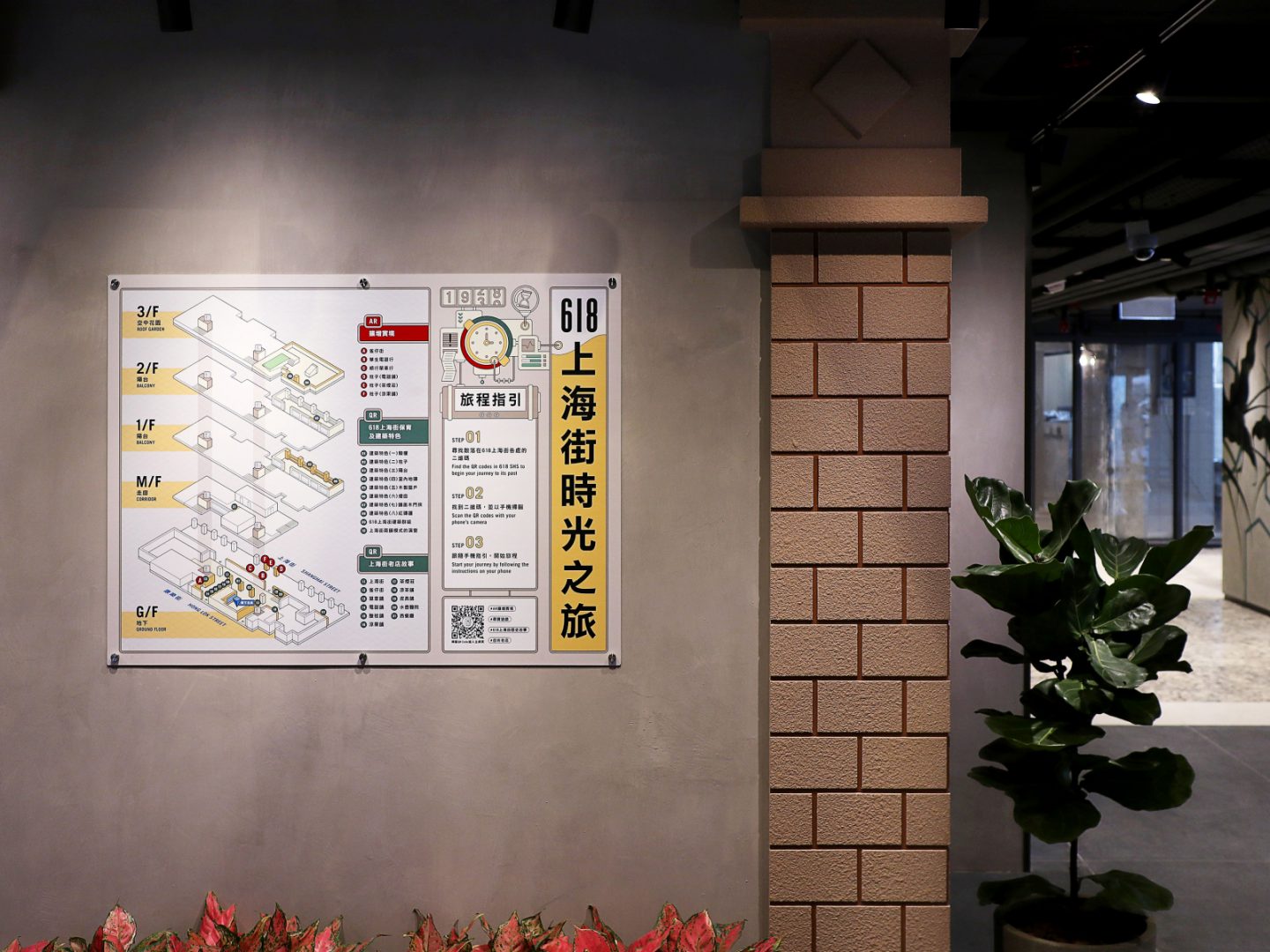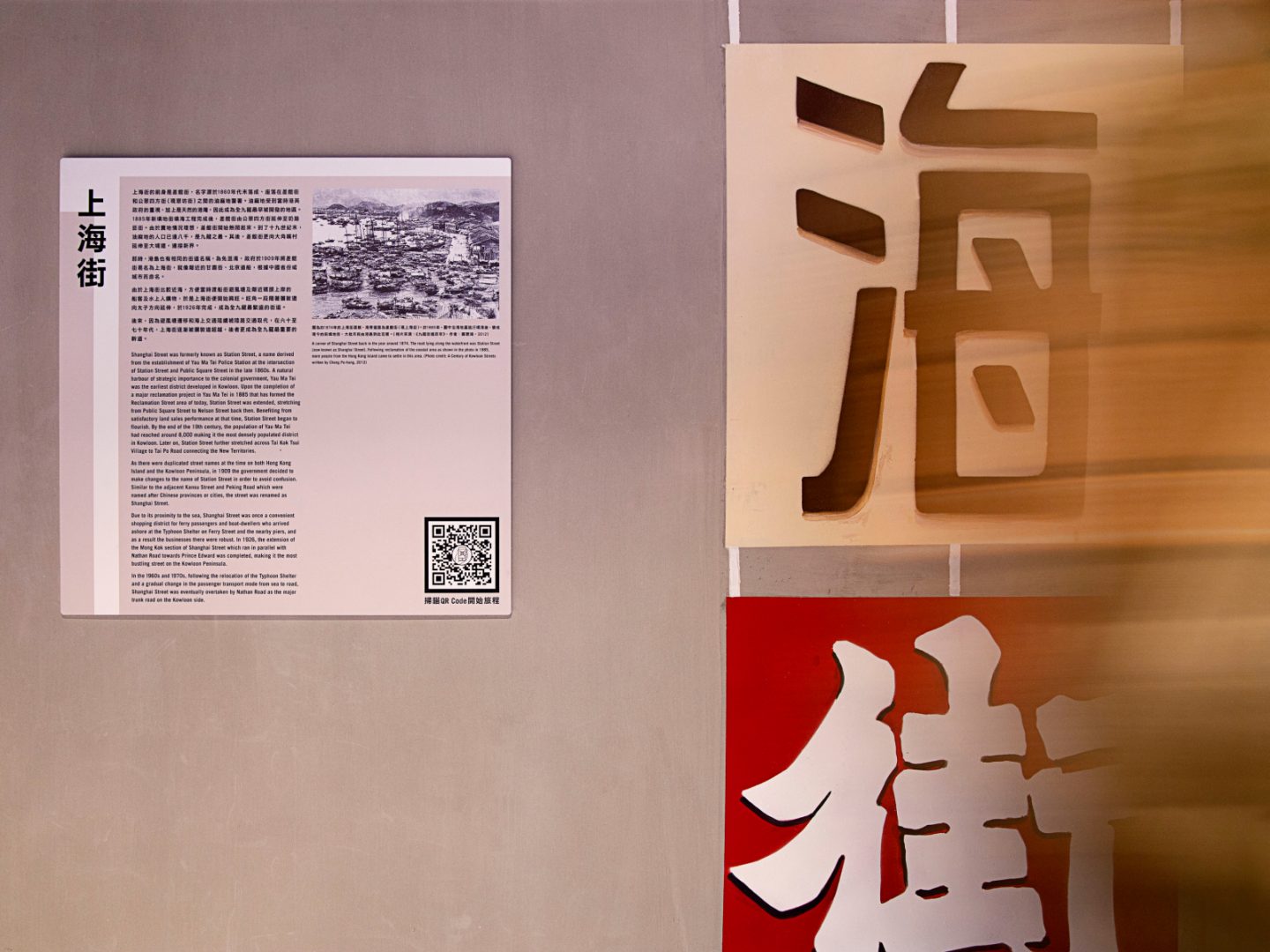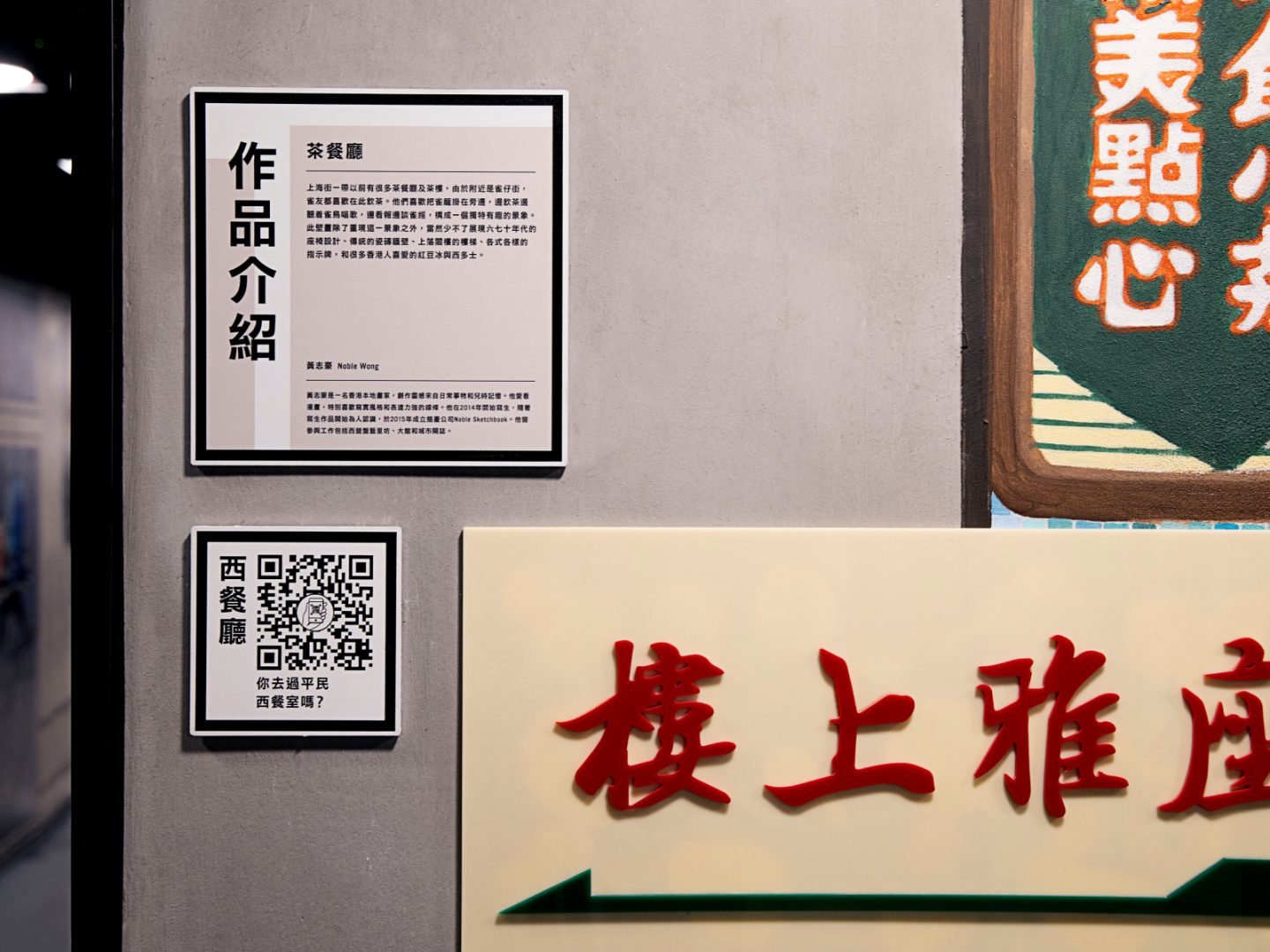 The livelihood of old Hong Kong is showcased by an innovative, immersive interactive experience. Visitors are invited to hunt for marks scattered around the building, by scanning each of them, stories, images, and fun facts about its neighbourhood are shown. Powered by AR technology, visitor's digital devices can reveal even more.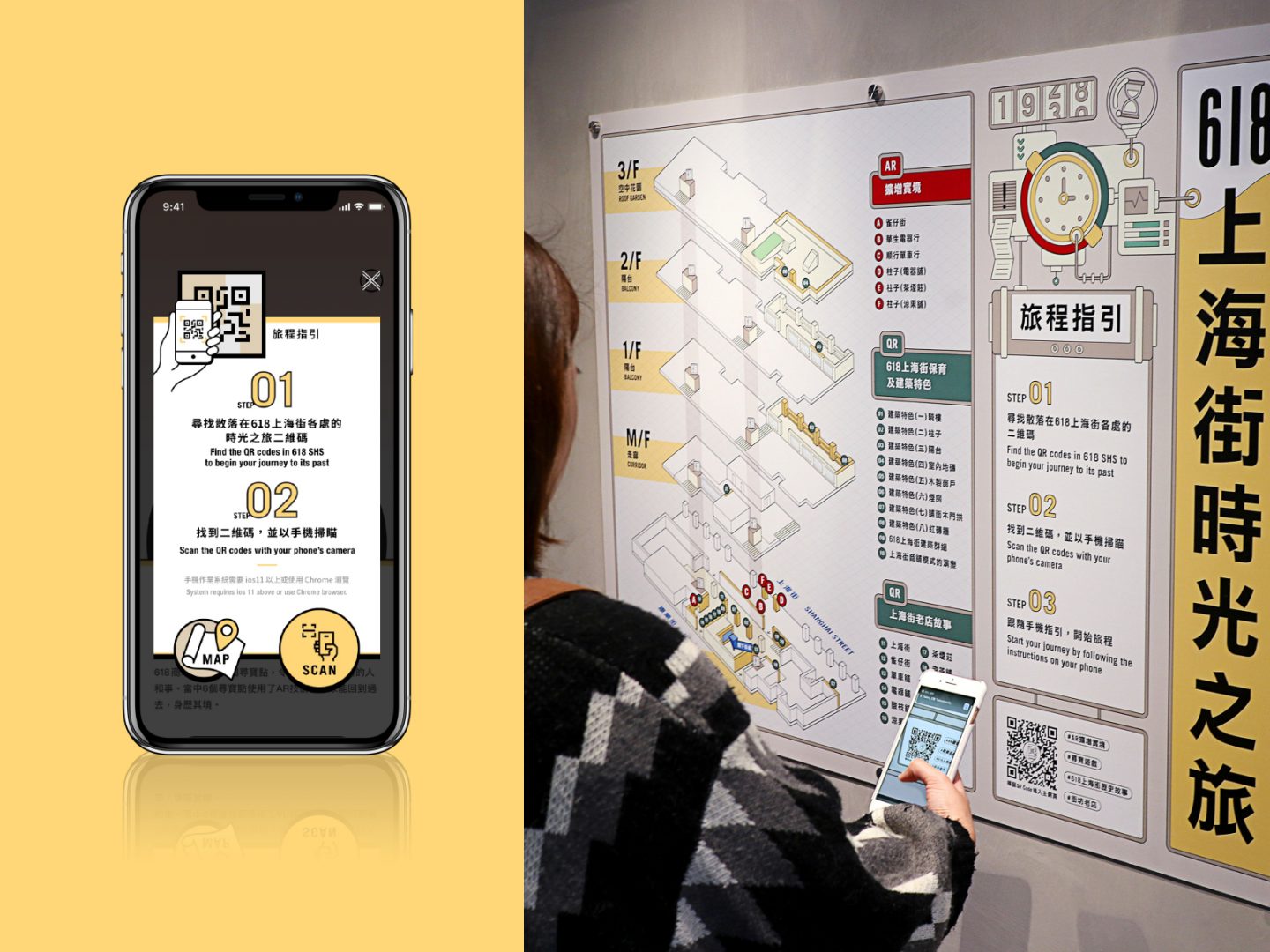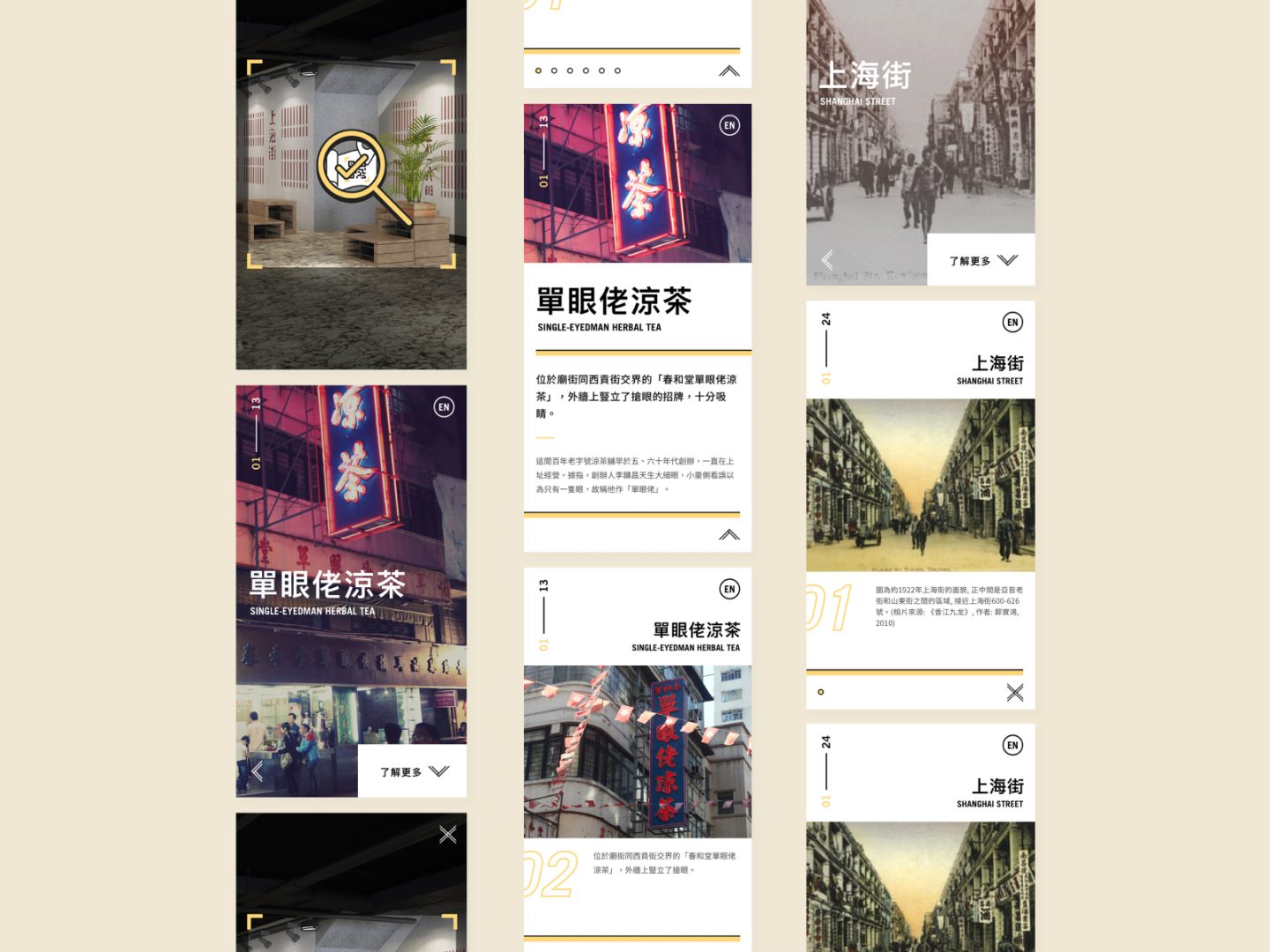 Much has changed through history and lots deserve more attention. Some famous old storefront, unique column structures in Shanghai Street, and also "Bird Street", a landmark in its time that was demolished some 30 years ago, were revived through artistic rendition on users' mobile devices by AR.
Coupled with social media functions, users are encouraged to share their discoveries among friends thus encouraging further visits.