618 SHANGHAI STREET: Identity Design
In this project, we were asked to design SHS 618's Visual Identity, as well as its signage system.
Located in the heart of Hong Kong, there is a series of old buildings (a century in Hong Kong is considered very old!) in Mong Kok, which has escaped the fate of getting torn down and rebuilt into something else.
Commissioned by Urban Renewal Authority, this slab of Shanghai Street has been preserved and revitalised into a mix of exhibition space, select shops, and restaurants.
| | |
| --- | --- |
| Client | Urban Renewal Authority |
| Team | Christopher Lee (Creative Direction) / Bill Chan, Chan Fly, Esther Mok, Morris Lai (Design) / Vincent Lee, Linus Hui (Project management) |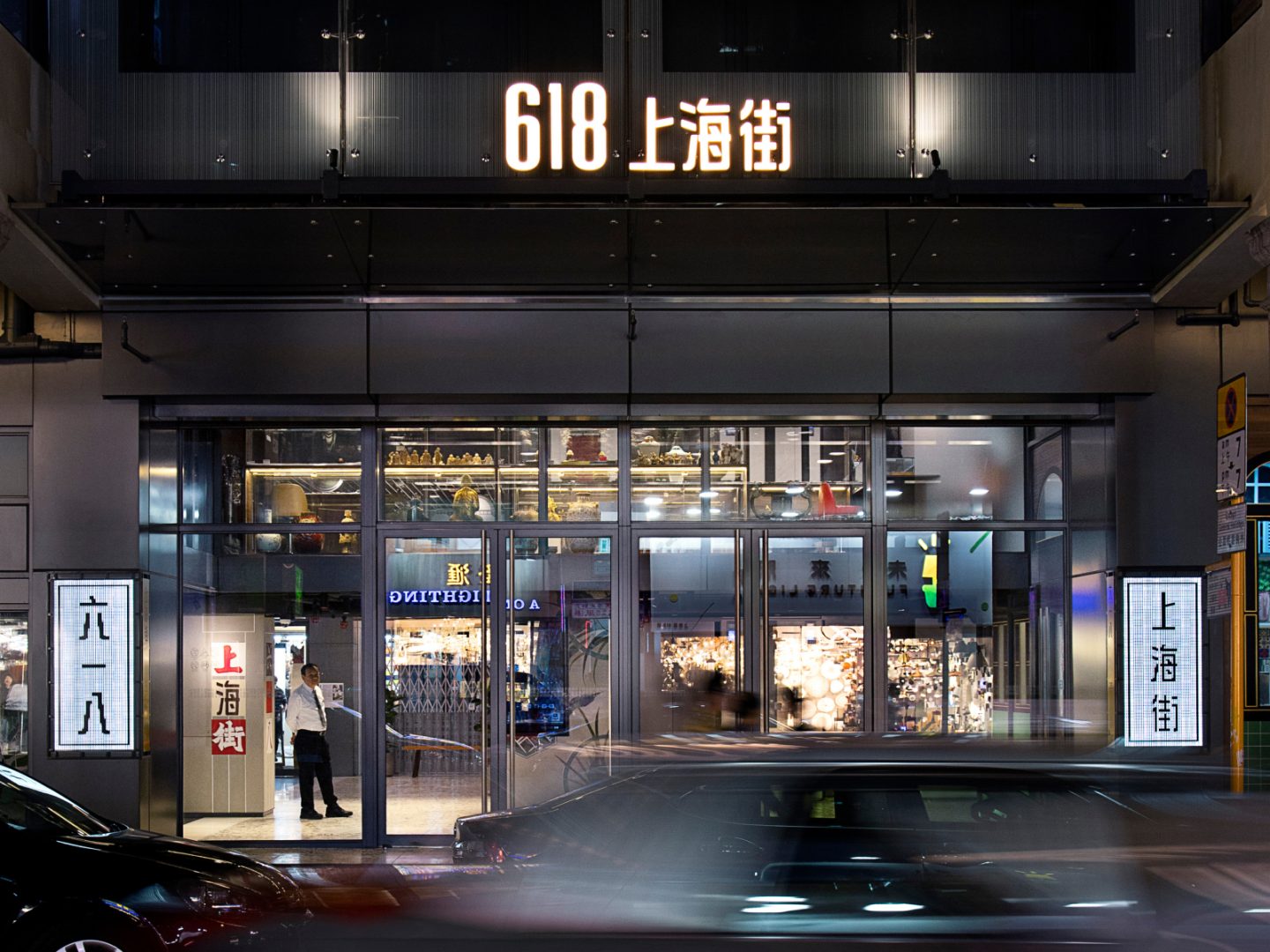 For the Visual Identity of this revitalisation project, we wanted to combine the location's history and characteristics to forge a memorable icon for locals and tourists. Unlike most of the preserved historical buildings in Hong Kong, which are prominently colonial-style buildings for the officials or the wealthy, Shanghai Street has been a place solely for the grassroots since its establishment; and the style of these tenement buildings is called "Tonglau".
Using a number of stylised columns in the logo, we aim to invoke a resemblance of the "Tonglau" building style. Not only are these columns visually prominent on these buildings' façades, they are also structurally important as they form colonnades that support the buildings.

Shop signs have been decorating these pre-war "Tonglau" styled buildings, as they have always been populated by a mix of commercial and residential tenants in the past hundred years. To mimic the shop signs these buildings used to bear, we deliberately mix the venue's Chinese and English names on top of the logo.
Although this may not be the most appealing arrangement, notice how the English and Chinese names go vertical and horizontal at the same time. This treatment is intentional: being both official languages of the city, and having both English and Chinese signage going criss-crossing is a common scene in Hong Kong.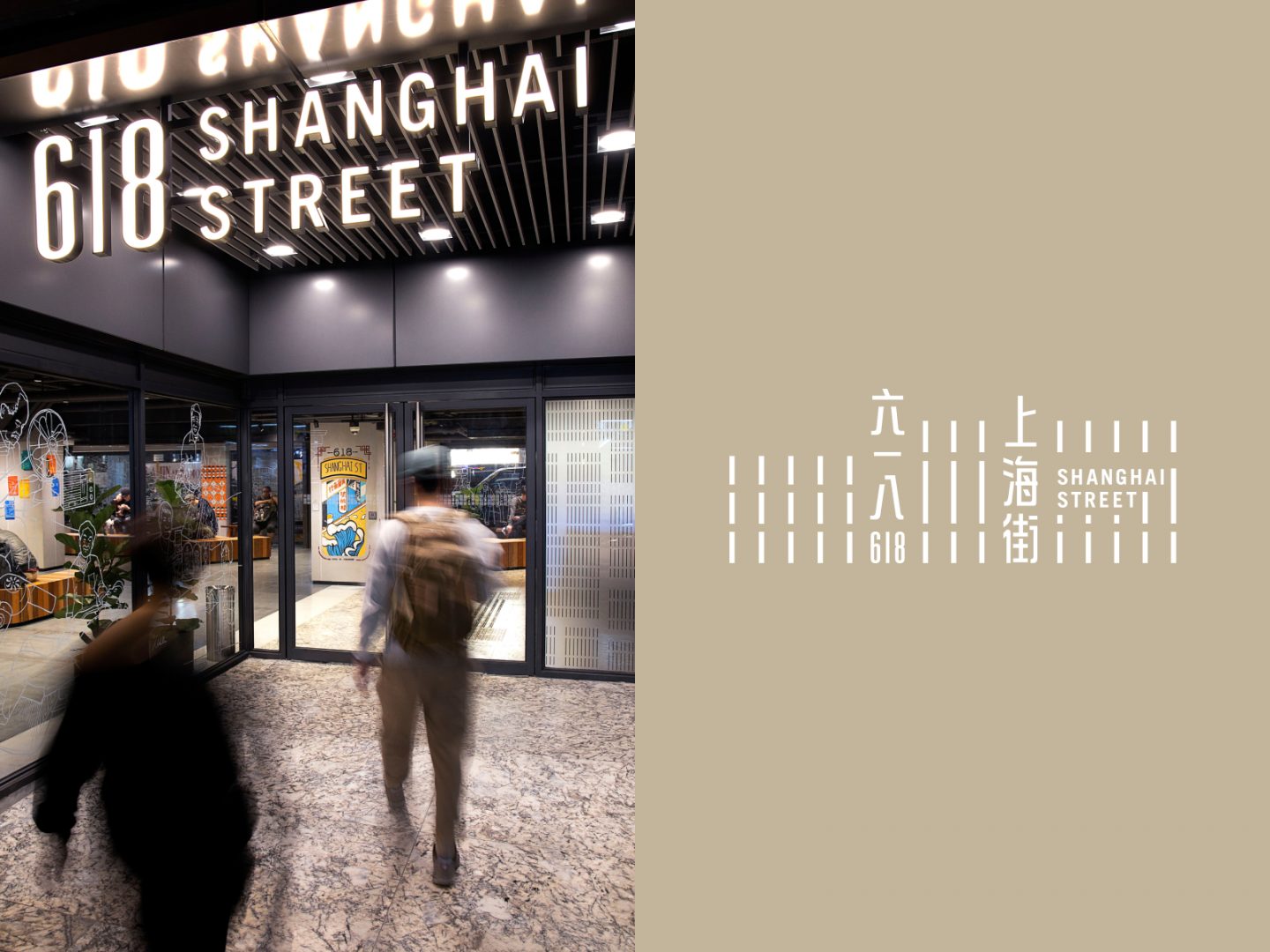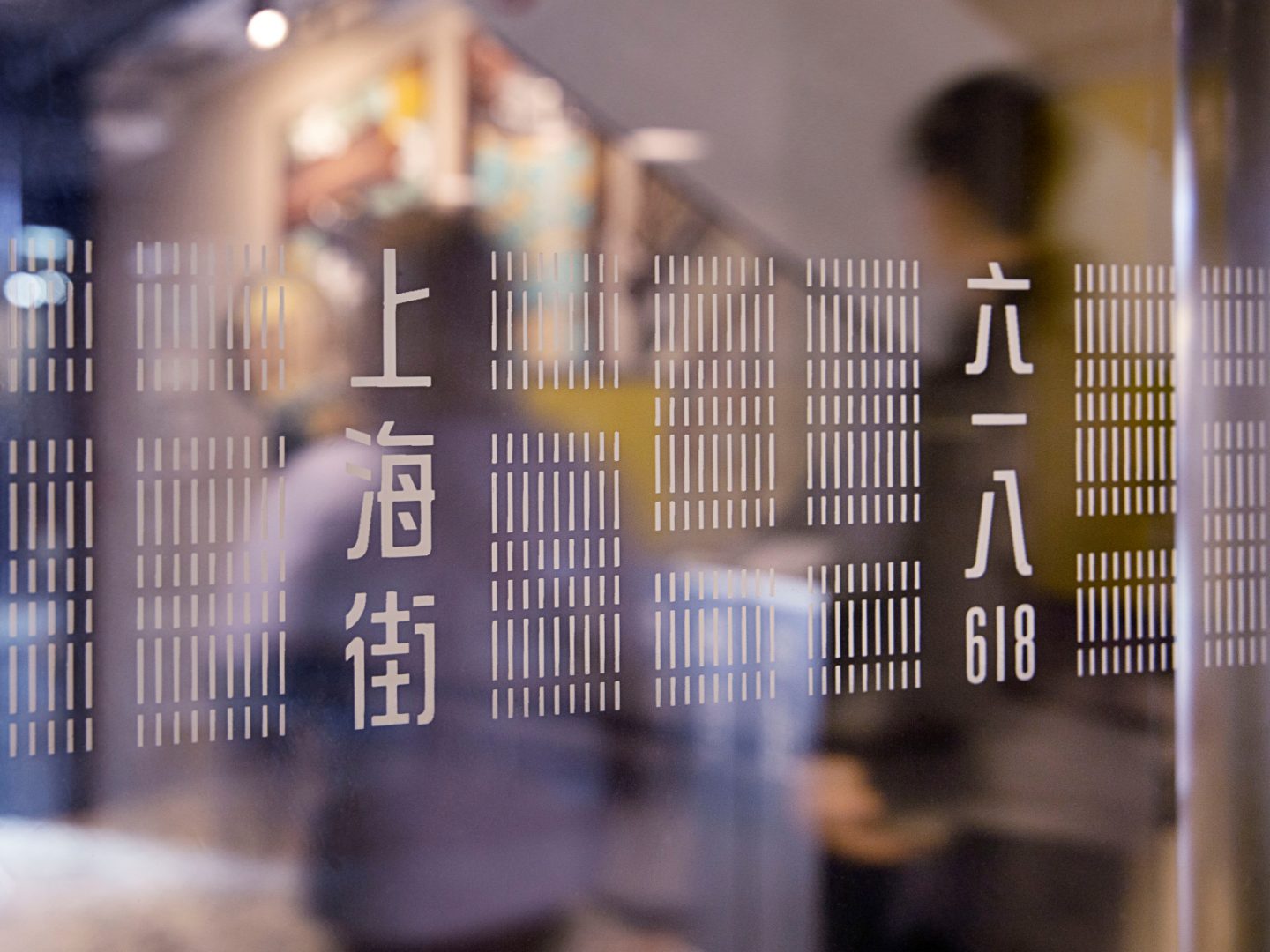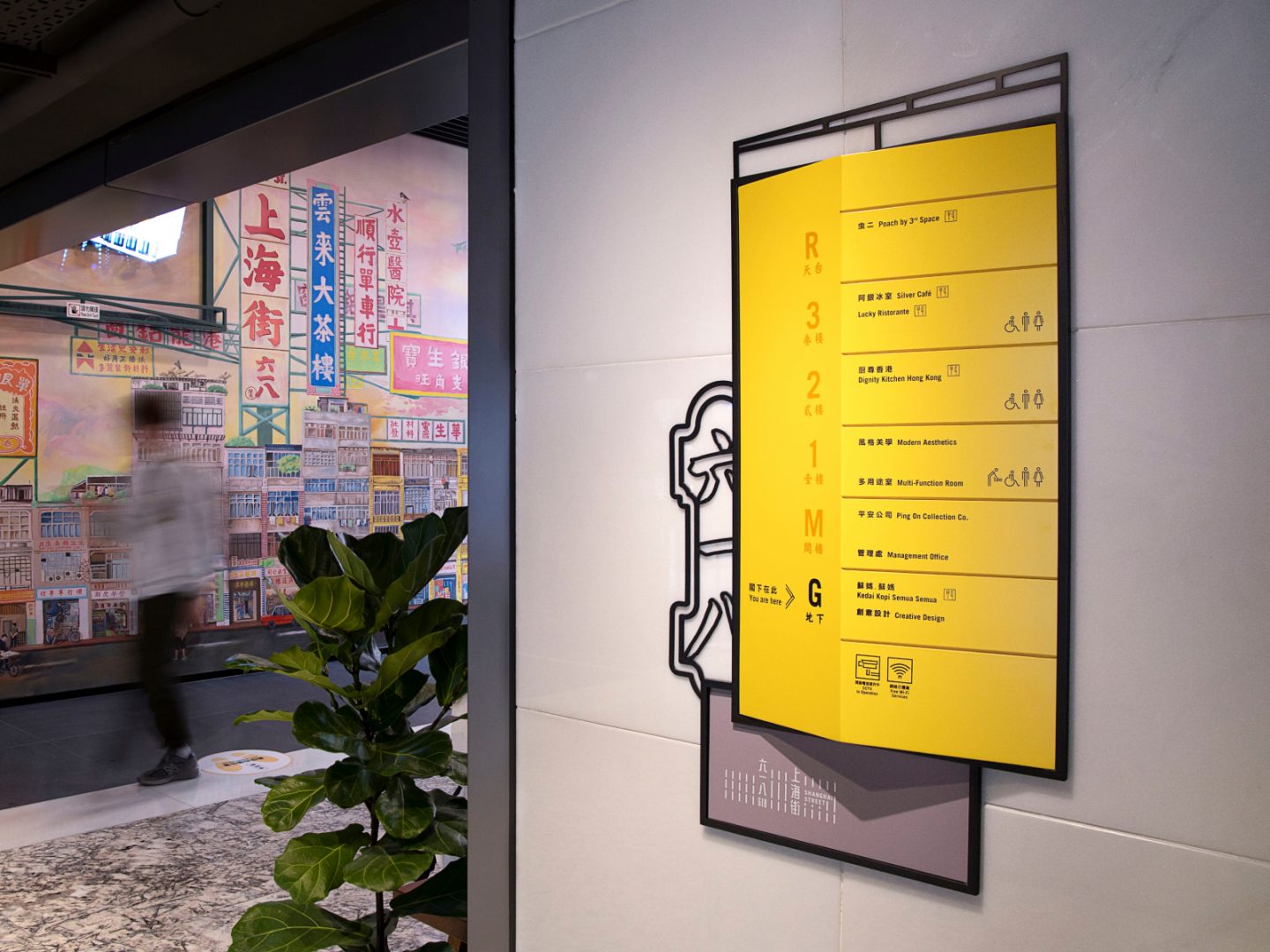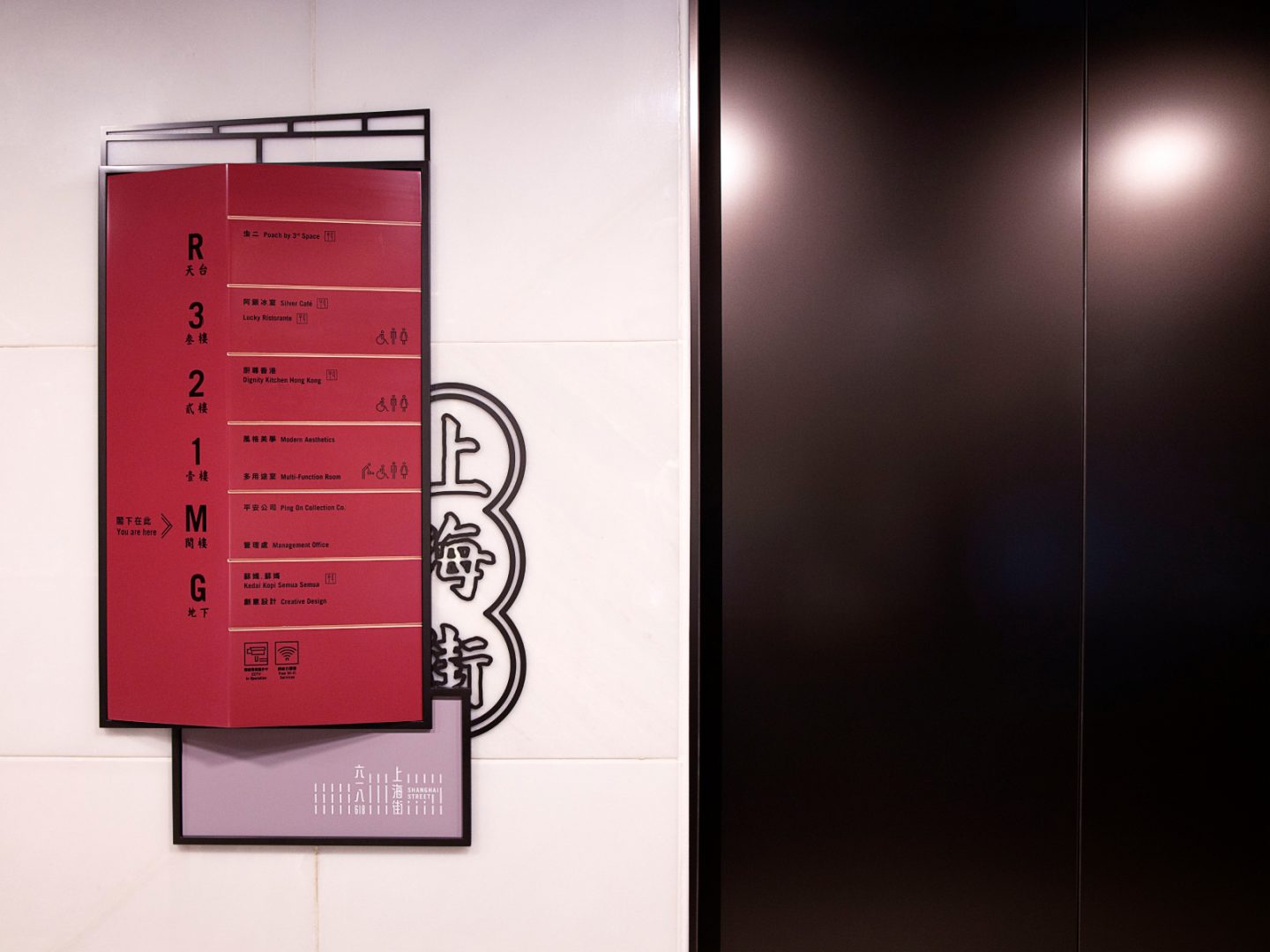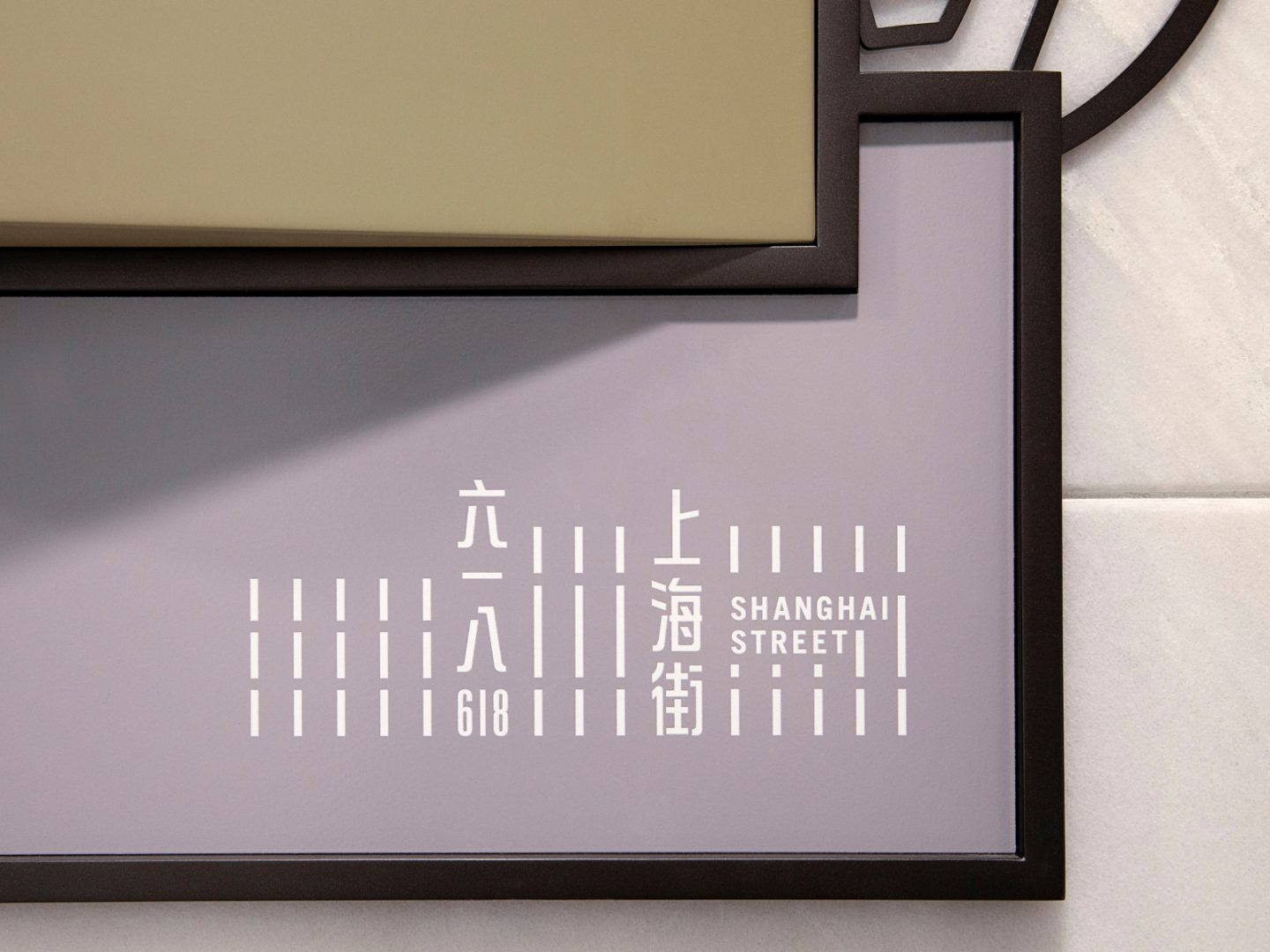 A famous calligrapher to the locals, who is skilled at creating shop signs and stencils, works only 2 blocks away from the site. We invited him to handcraft all Chinese characters for the floor numbers in the wayfinding system.